Realistic Silicone Prosthetics
For amputees who have lost limbs, we fabricate highly realistic, detailed, lightweight silicone prosthetics. Unifying form and function to create a limb that looks natural and perfectly matches skin tones
Why Choose the SkinTones Systems?
Prosthetic covers are loosely split into two types: The common variety, plastic-looking imitations of a natural leg and the very custom one-of-a-kind life-like silicone skins. We find this surprising considering how important regaining anatomical wholeness is for amputees. That's why the research and development team at A Step Ahead Prosthetics embarked on a quest to create a line of skin covers which would offer amputees more choices without sacrificing quality and aesthetics.
First we decided that regardless of the price range, all SkinTones products would be fabricated from high-grade silicone to better replicate human skin texture and color. We also realized that since each one of our skins is sculpted by hand we could offer features only found on more expensive systems, such as split toes and a wide range of natural colors. After creating a strict set of fabrication guidelines and carefully considering what our patients had been looking for we settled on two distinct product lines: ProSystem Hyper-Realistic and Premium Ready-to-Wear protective silicone skin covers. Later, continuing to follow our patients' needs and requests, we added the Ready-to-Wear silicone foot shells.
We created two distinct anatomical protective cover systems; both use our proprietary translucent-layering technique, they cover a wider price range than any other system on the market today. Both include the following:
Start Shopping — Start your SkinTones experience
PREMIUM READY-TO-WEAR
Affordable solution, great for a secondary prosthesis

Designed to fit over most prosthesis on the market

Pliable; stretches over foam core for a natural shape

Hard nails, split toes, skin textures, and up to 2.5″ heels

Remote color kit available to try and choose at home

Only "off-the-shelf" made with multiple silicone tones

Can be ordered online and delivered to your door
CUSTOM HYPER-REALISTIC
Perfect for those looking for the ultimate expression

In-person, private consultation throughout the process

Extensive anatomical analysis for precise sculpting

Acrylic nails; veins; hair; split toes, up to 4.5″ heels

Most accurate color matching system available

Translucent multi-layering for unparalleled detail

One-of-a-kind covers made to each individual
IN-HOUSE ANAPLASTOLOGY SERVICES
Going far beyond our direct-to-consumer lines, Custom SkinTones™ are created to match one's specific natural anatomy, to the smallest details. These bespoken prosthetic devices span the range from a fingertip to an ear or a nose, from a baby's hand to a full-length adult leg and anything in between. Patients must participate in person at one of our facilities. This allows us to apply 3D-scanning technology and Live Color Mixing, among other proprietary techniques needed to capture the exacting measurements required to create a Custom SkinTones. It also allows us to meet and pamper you!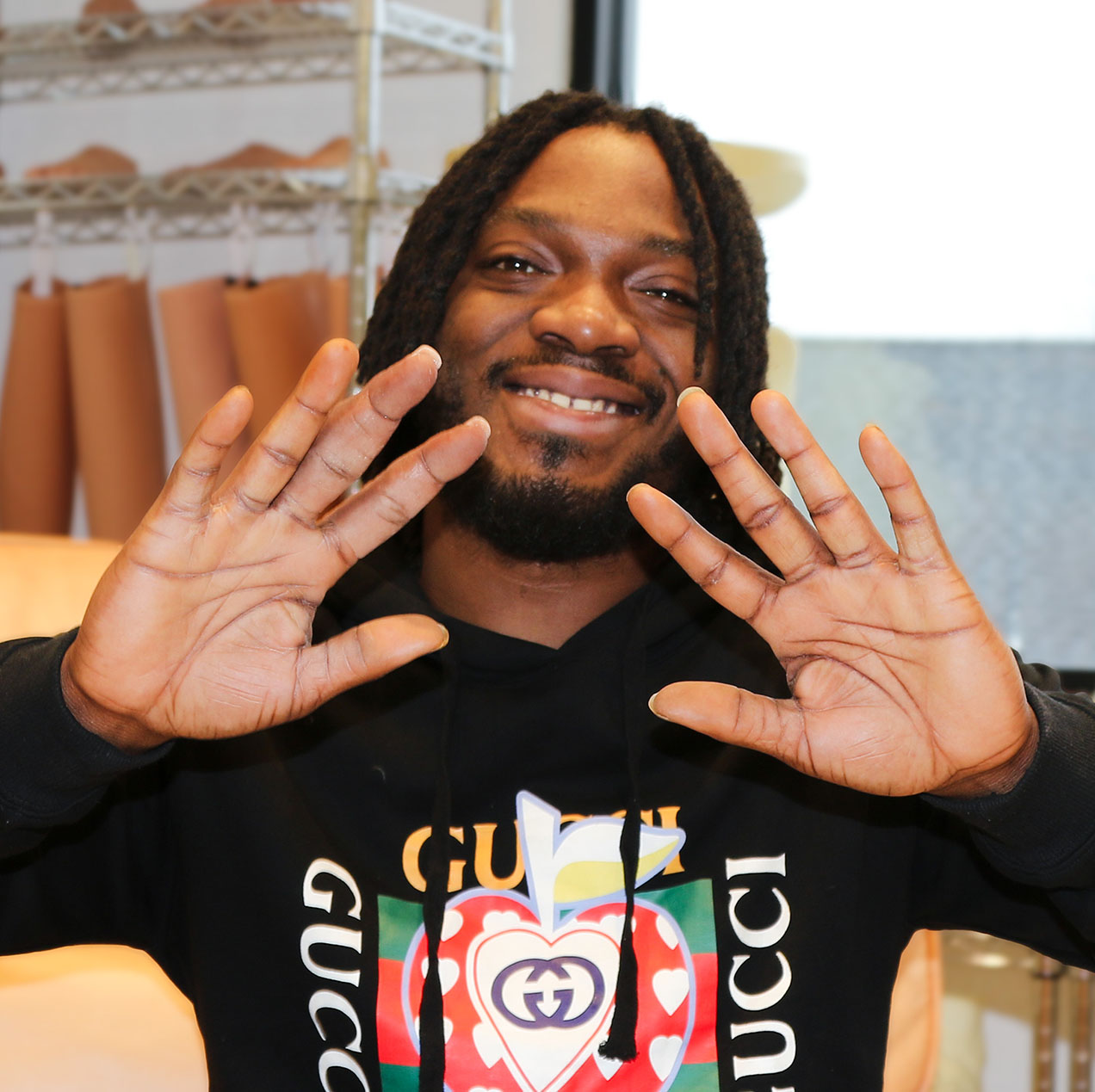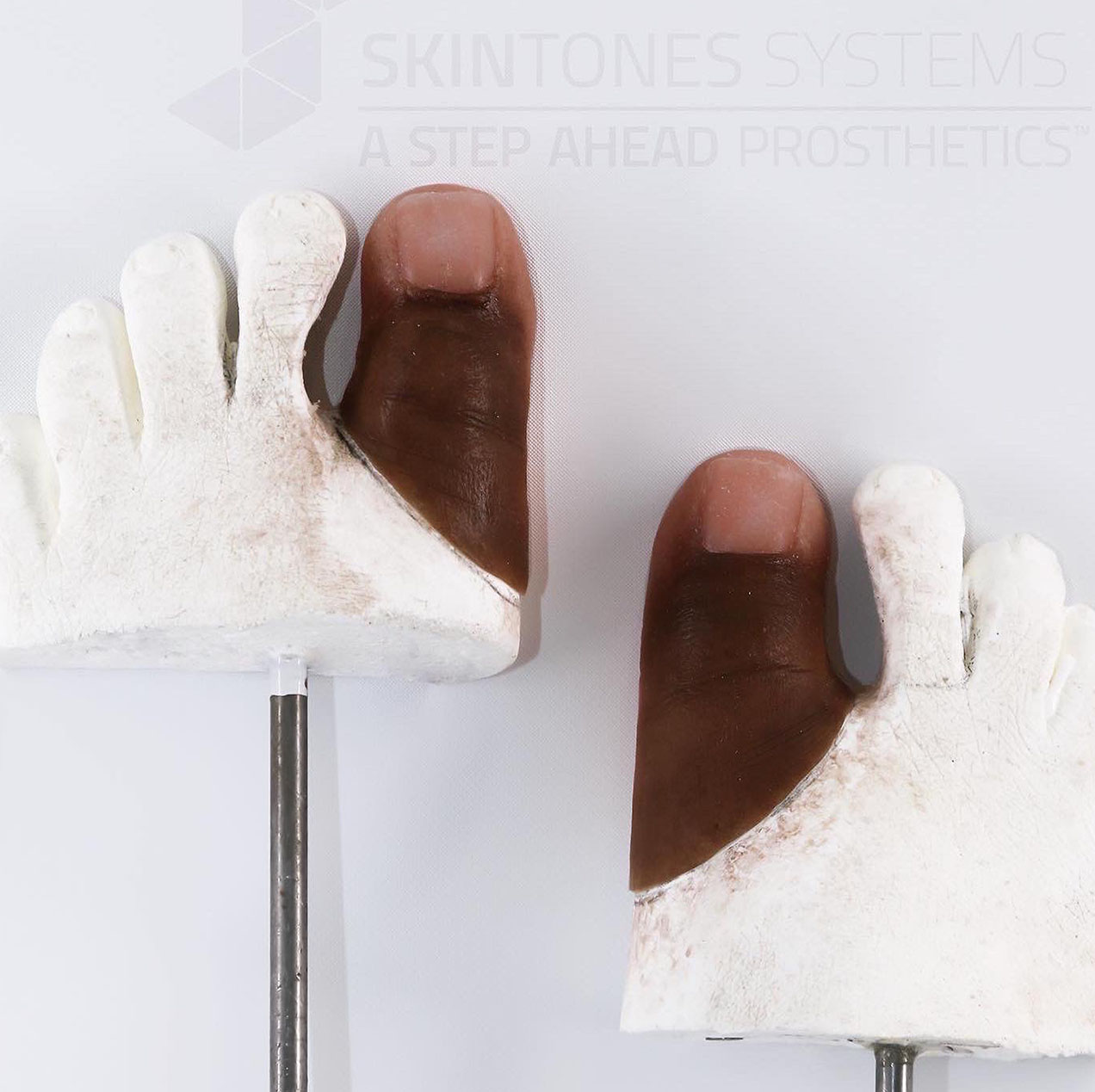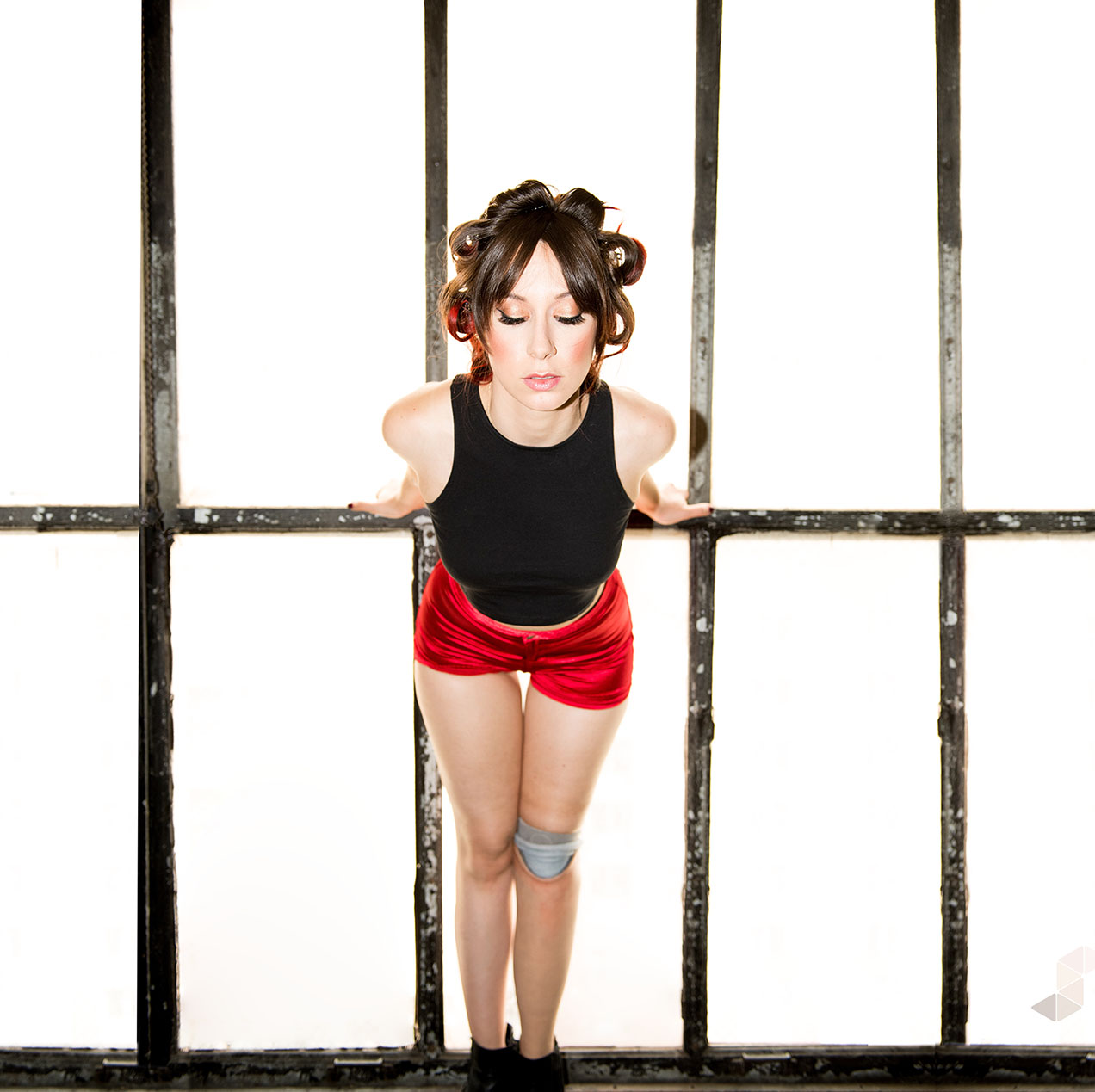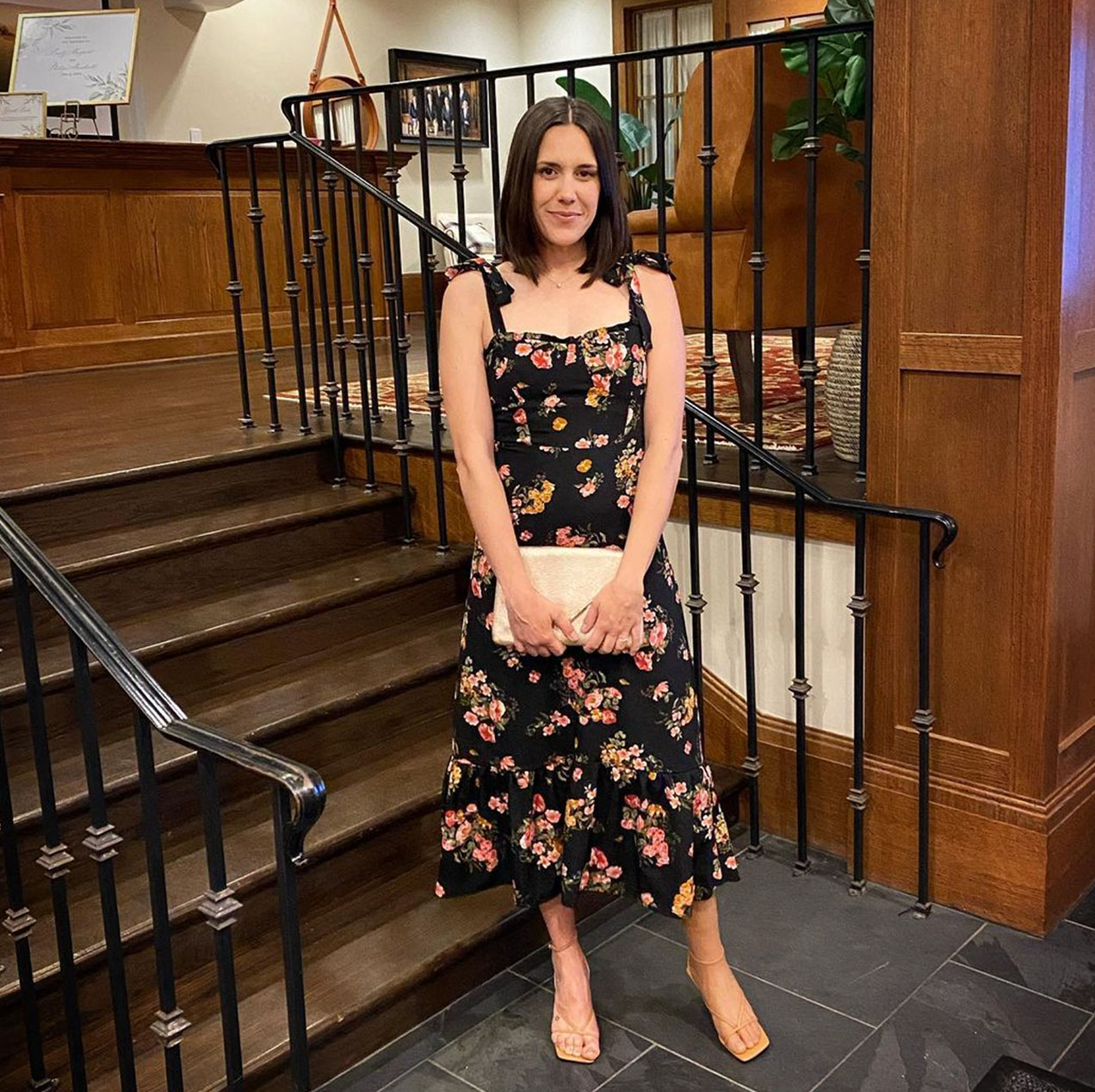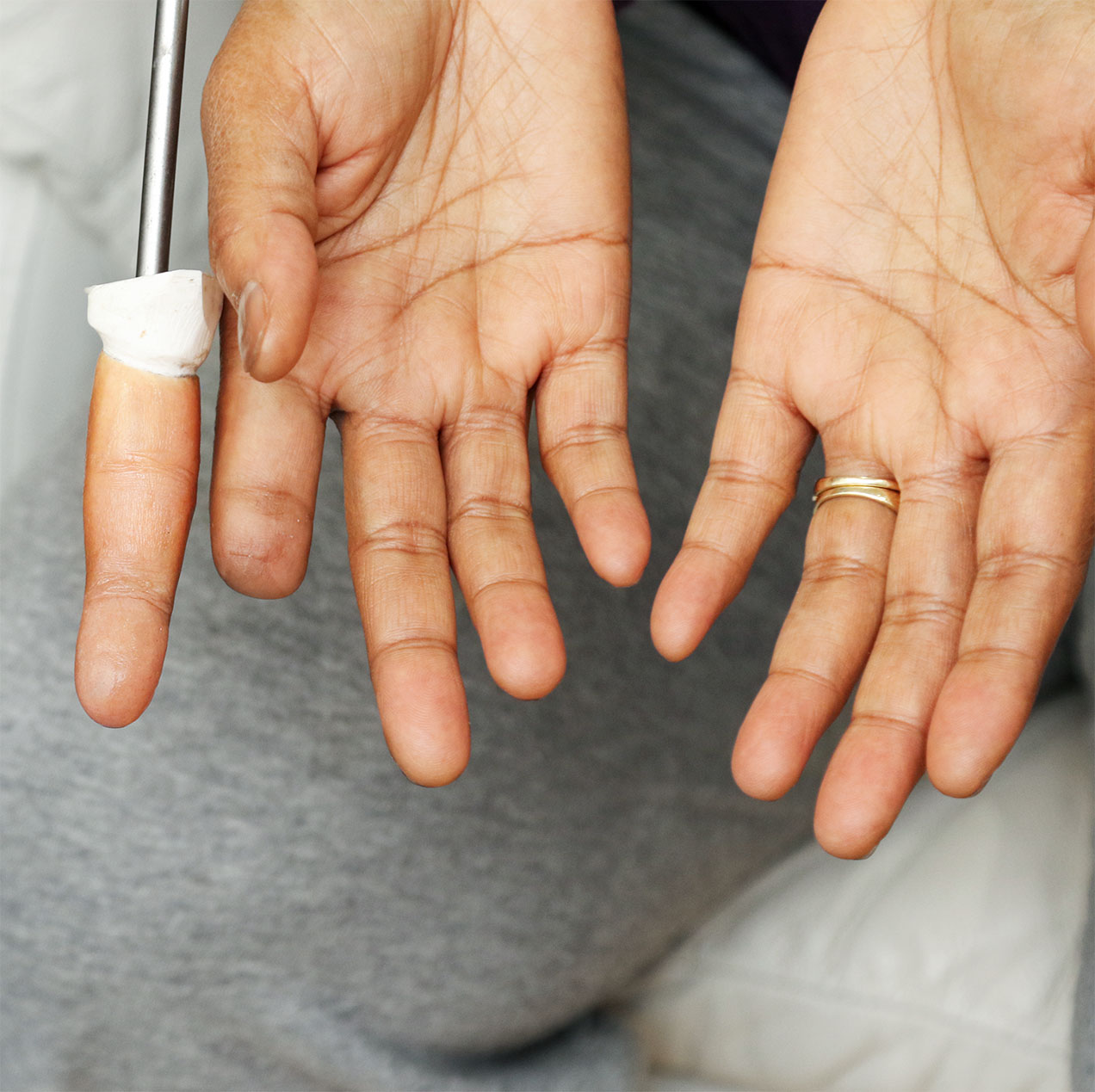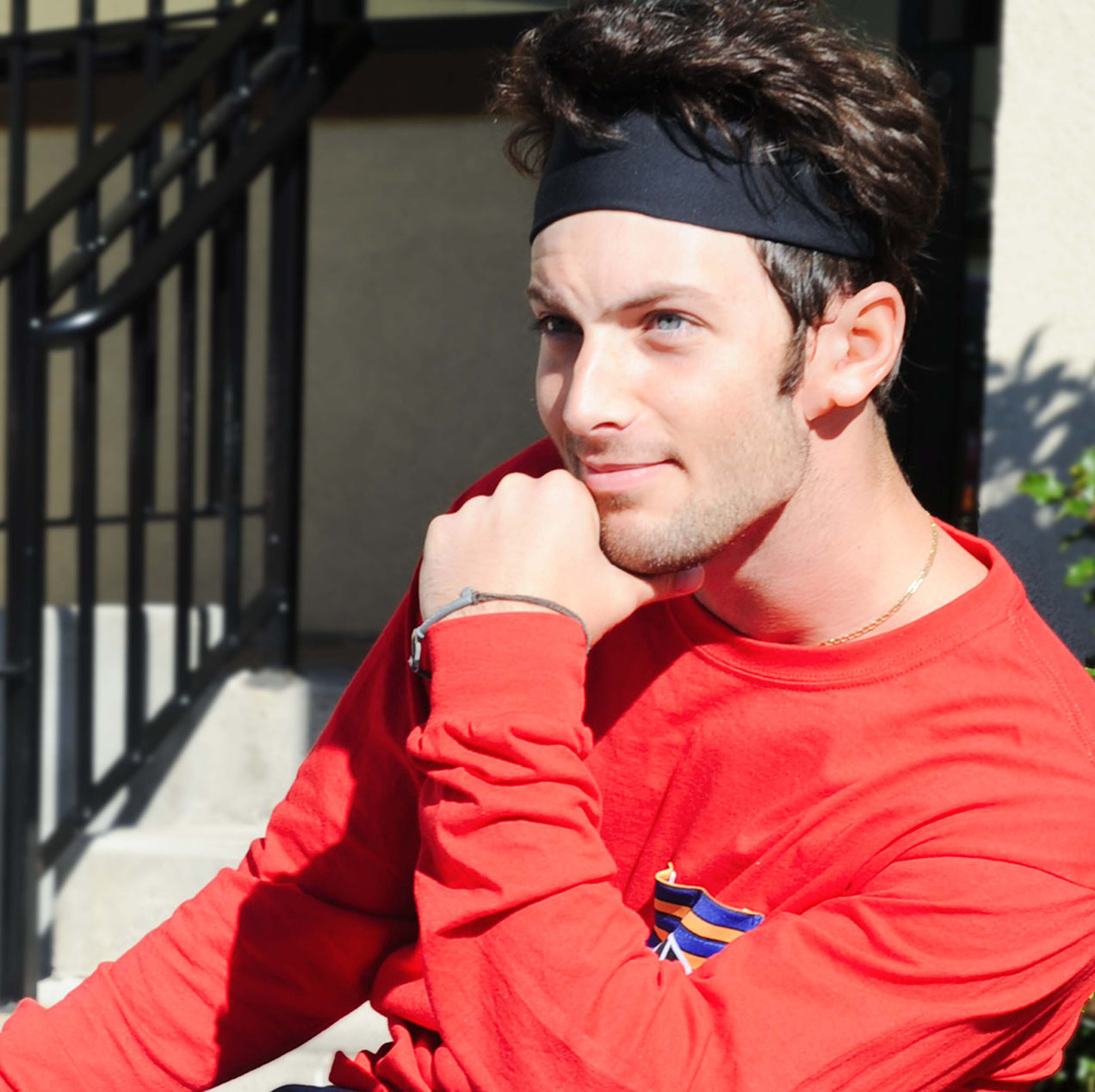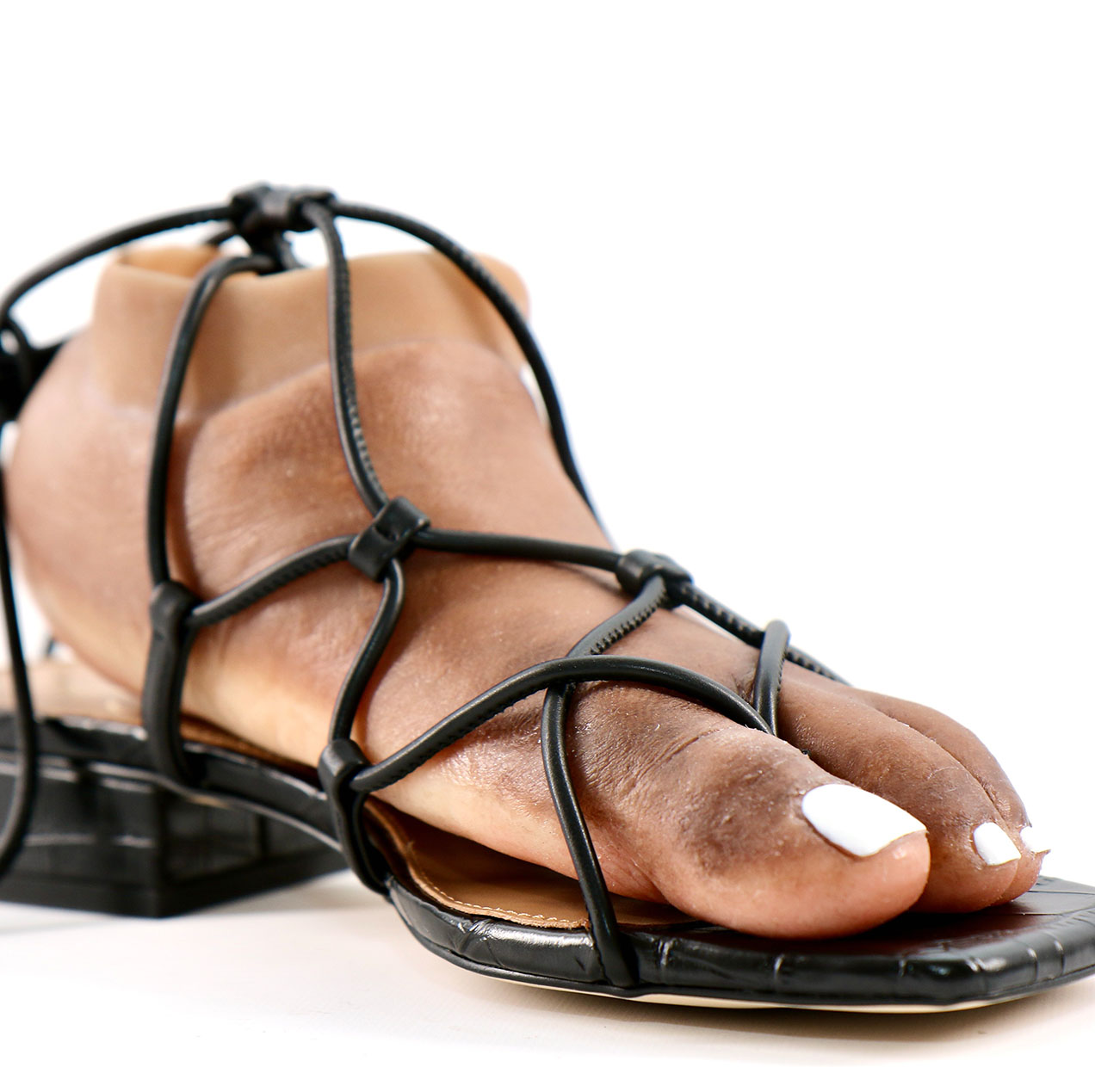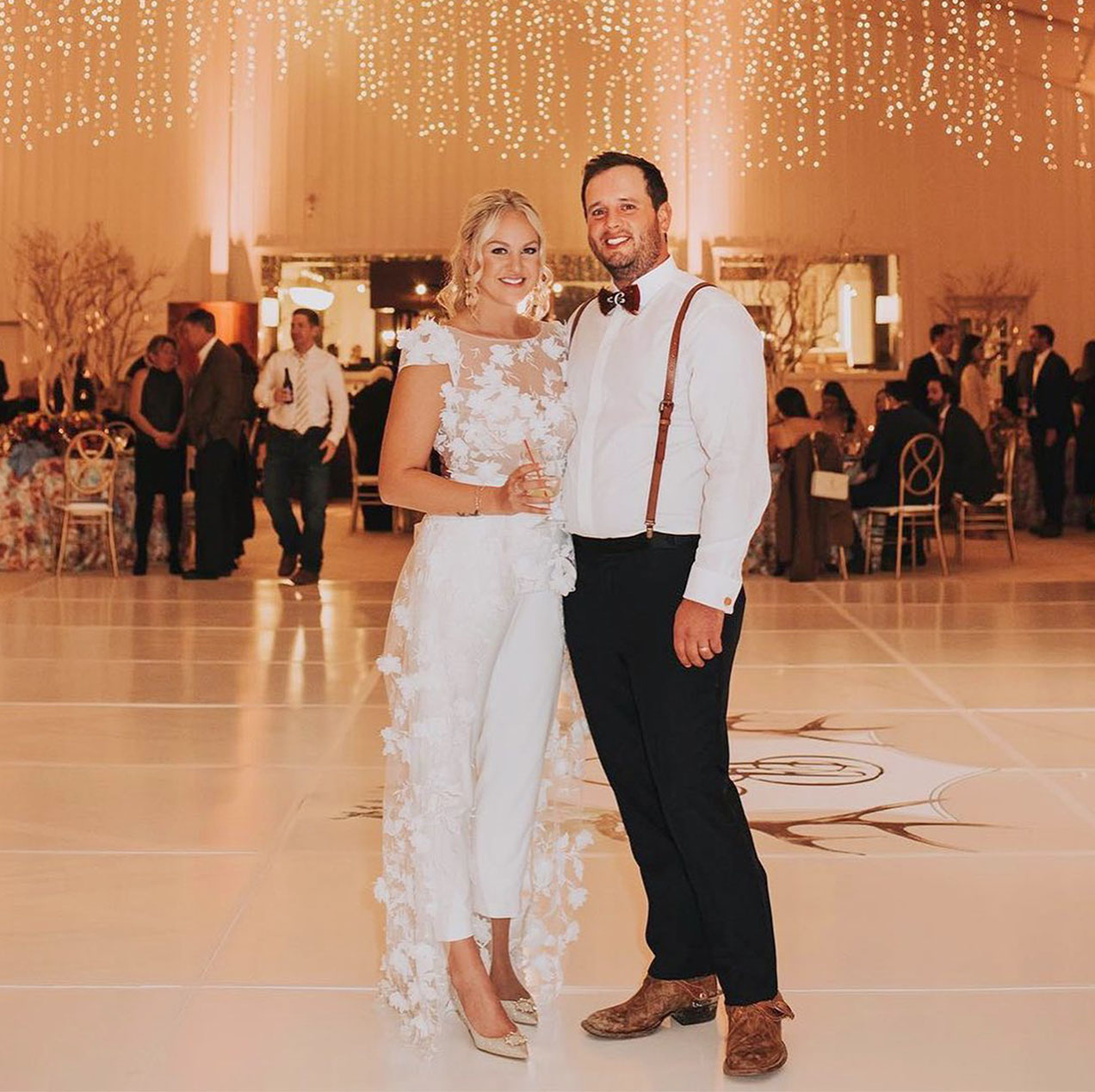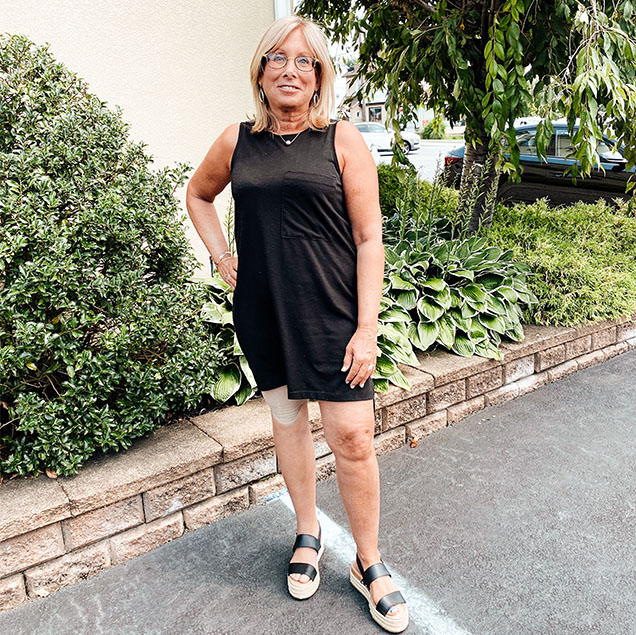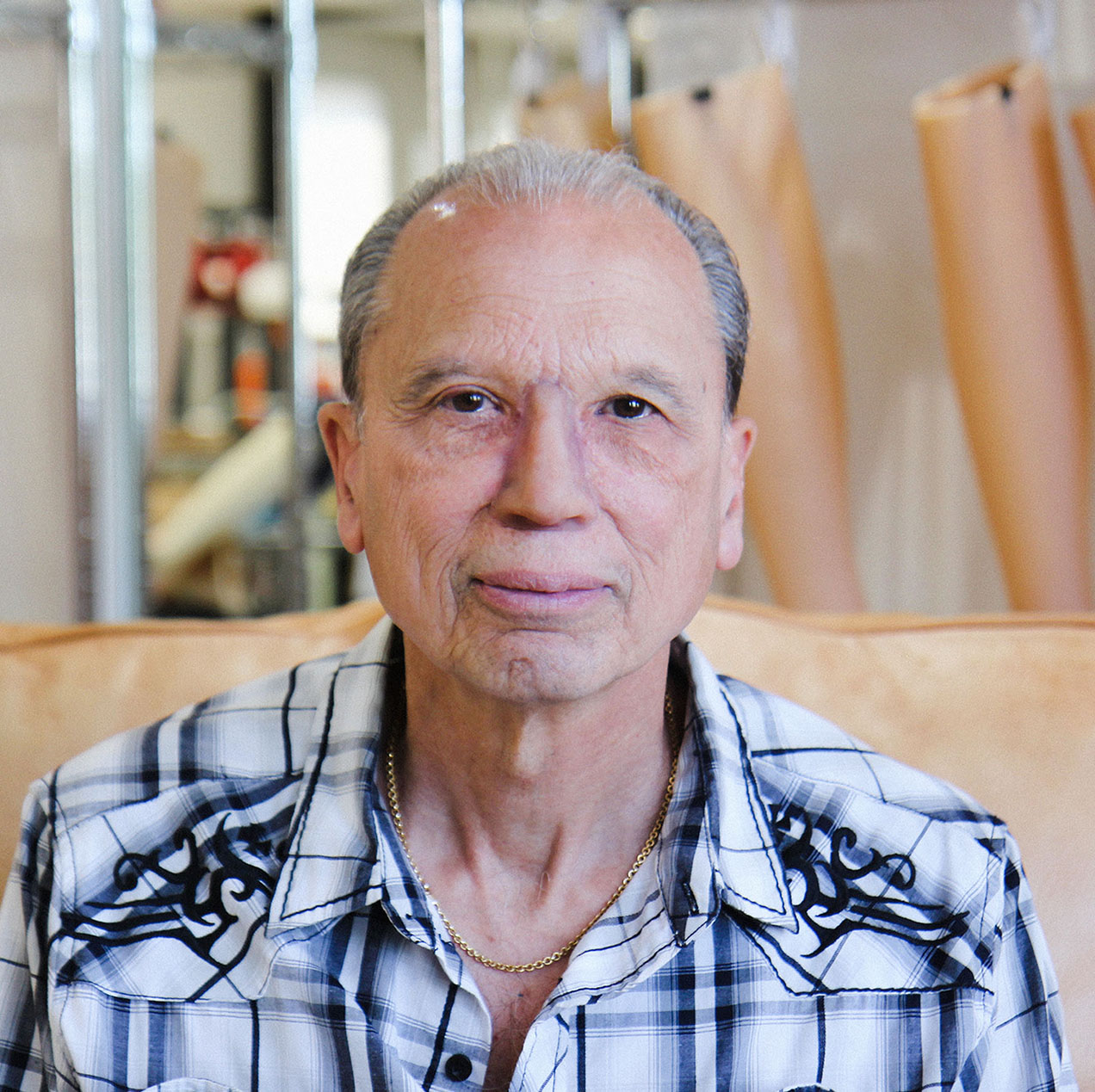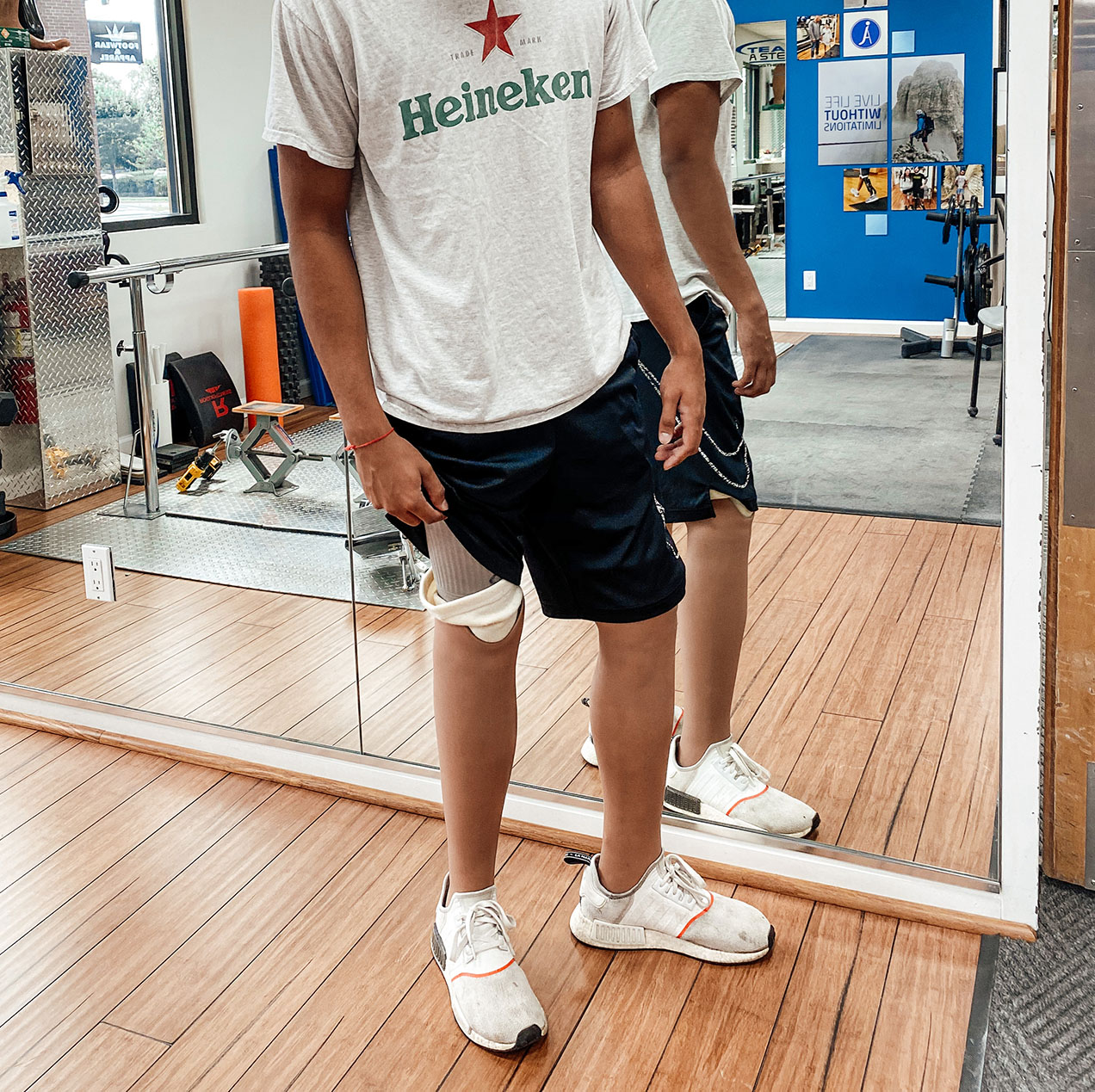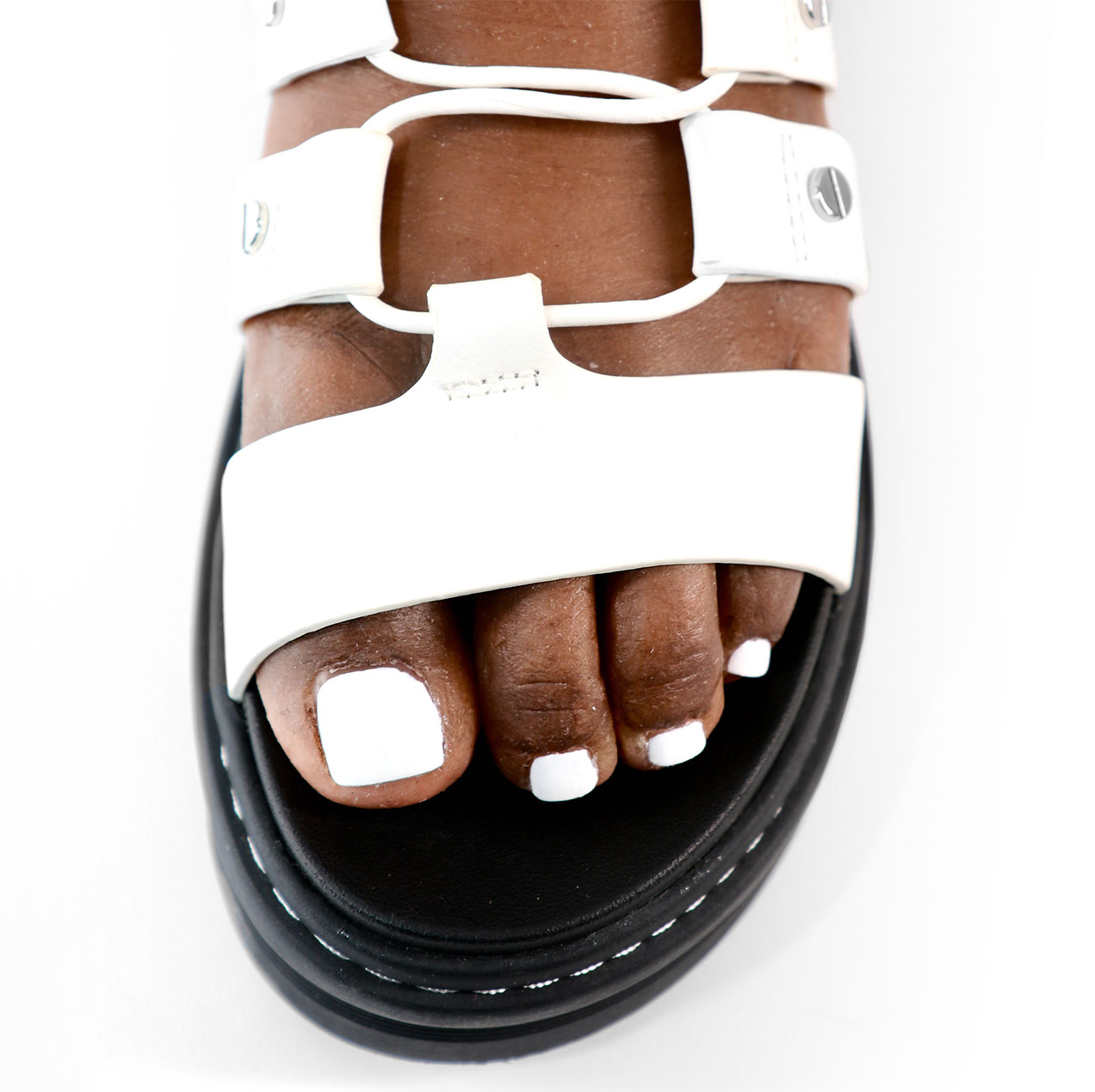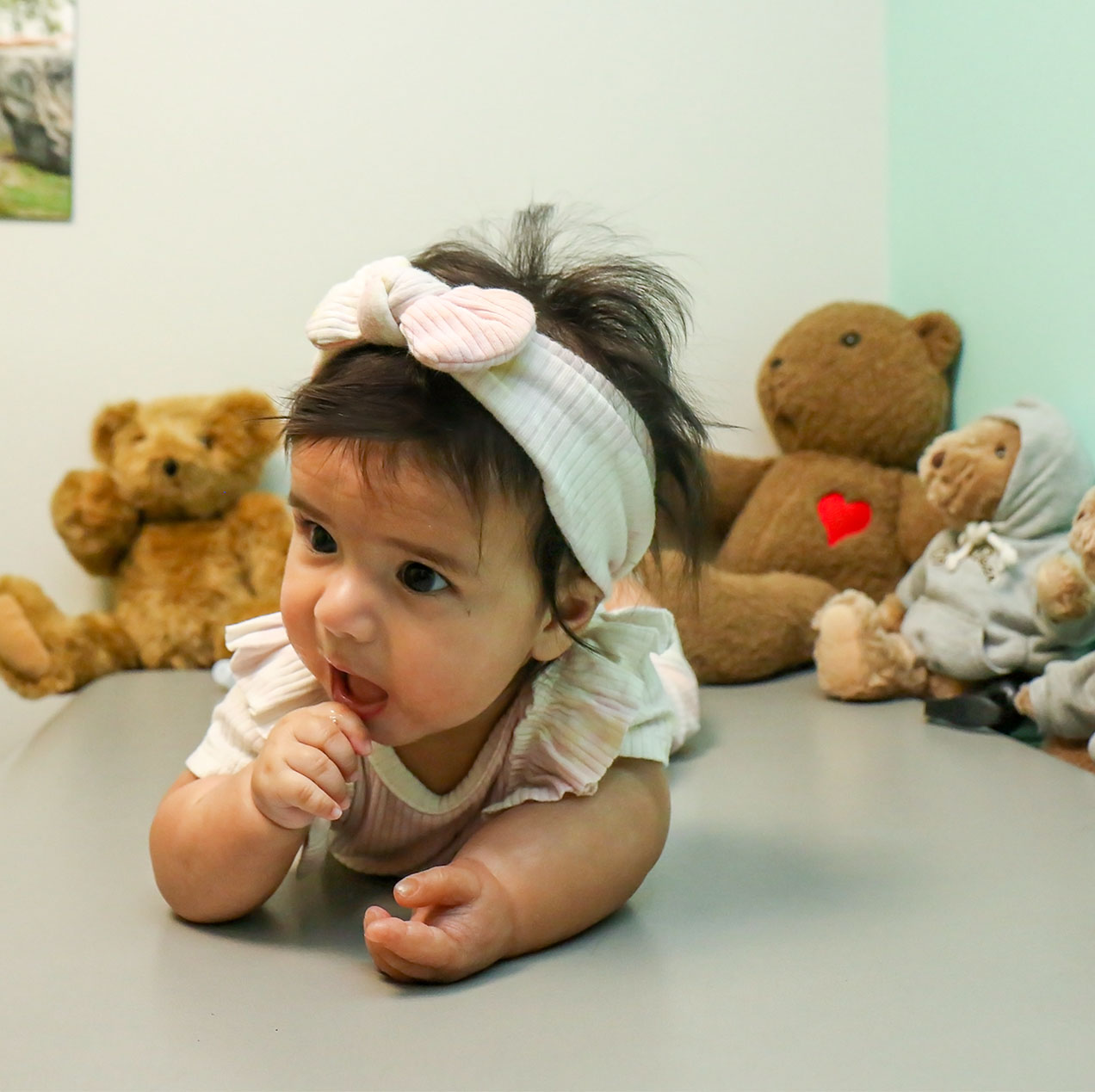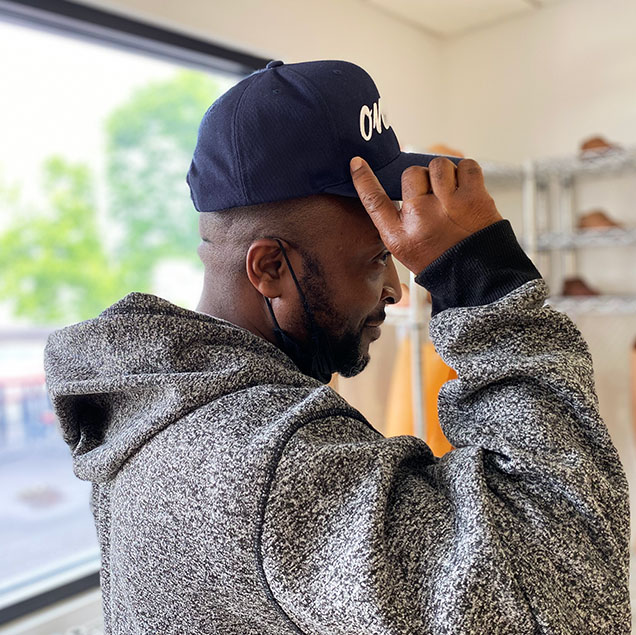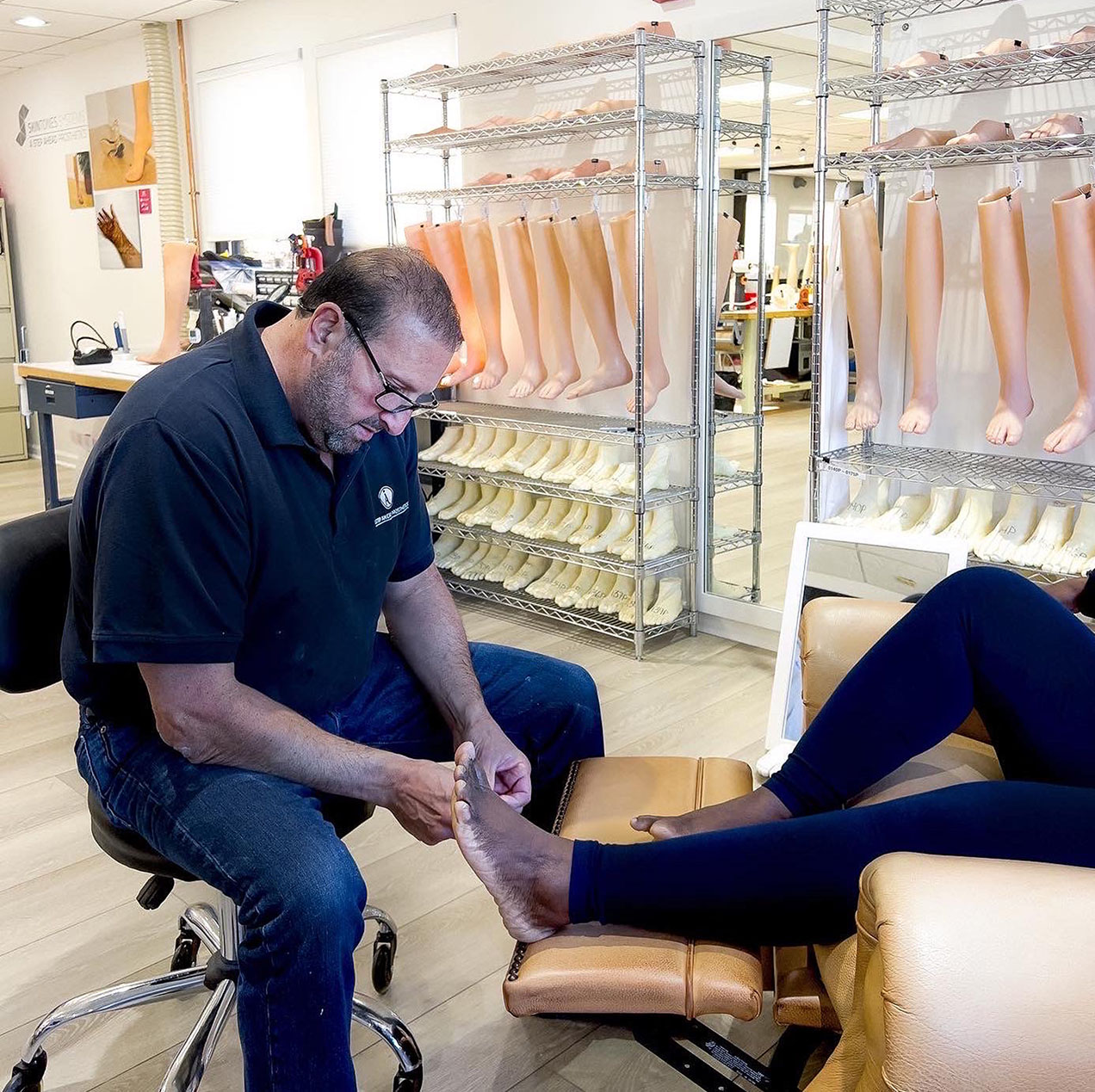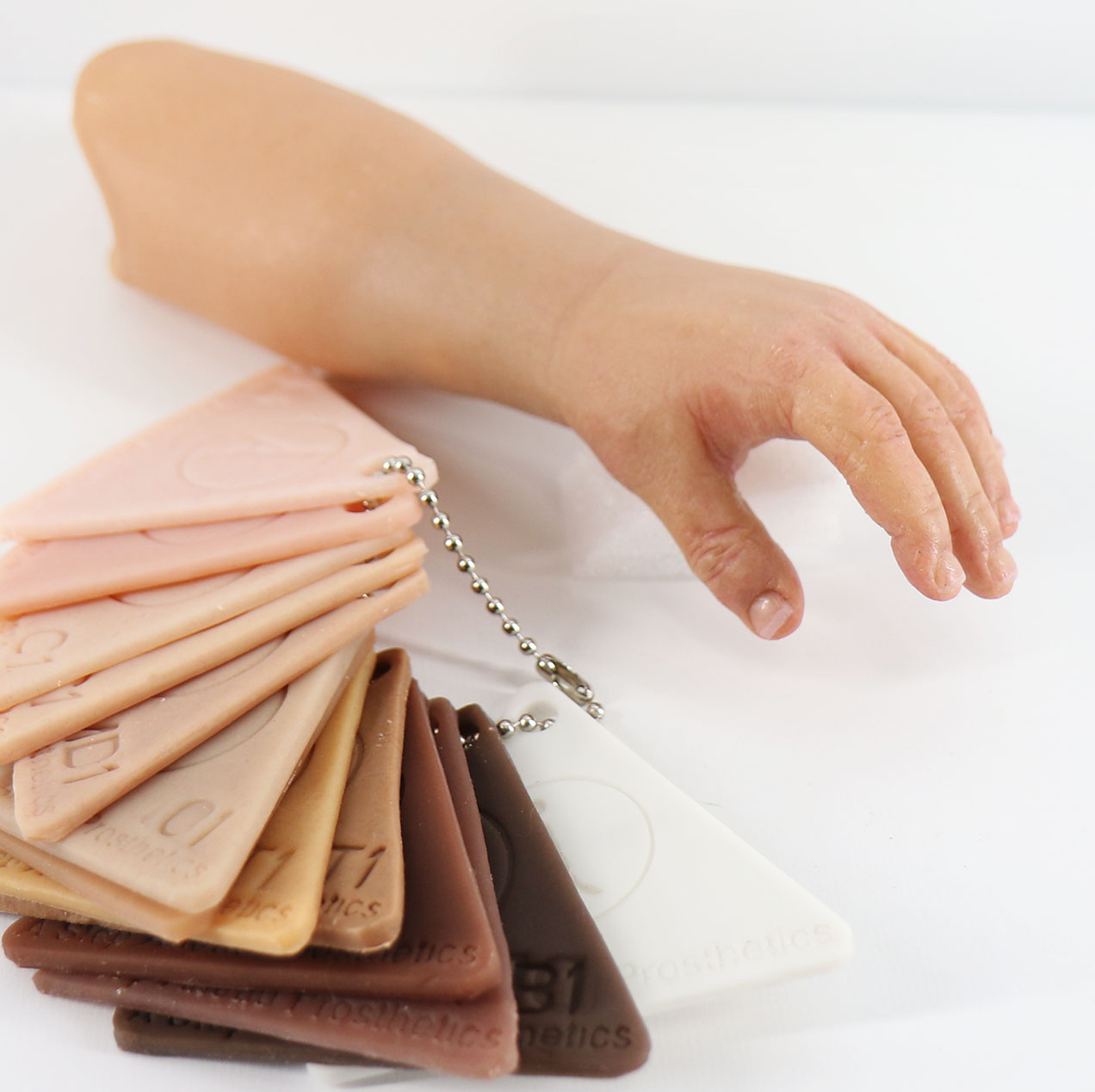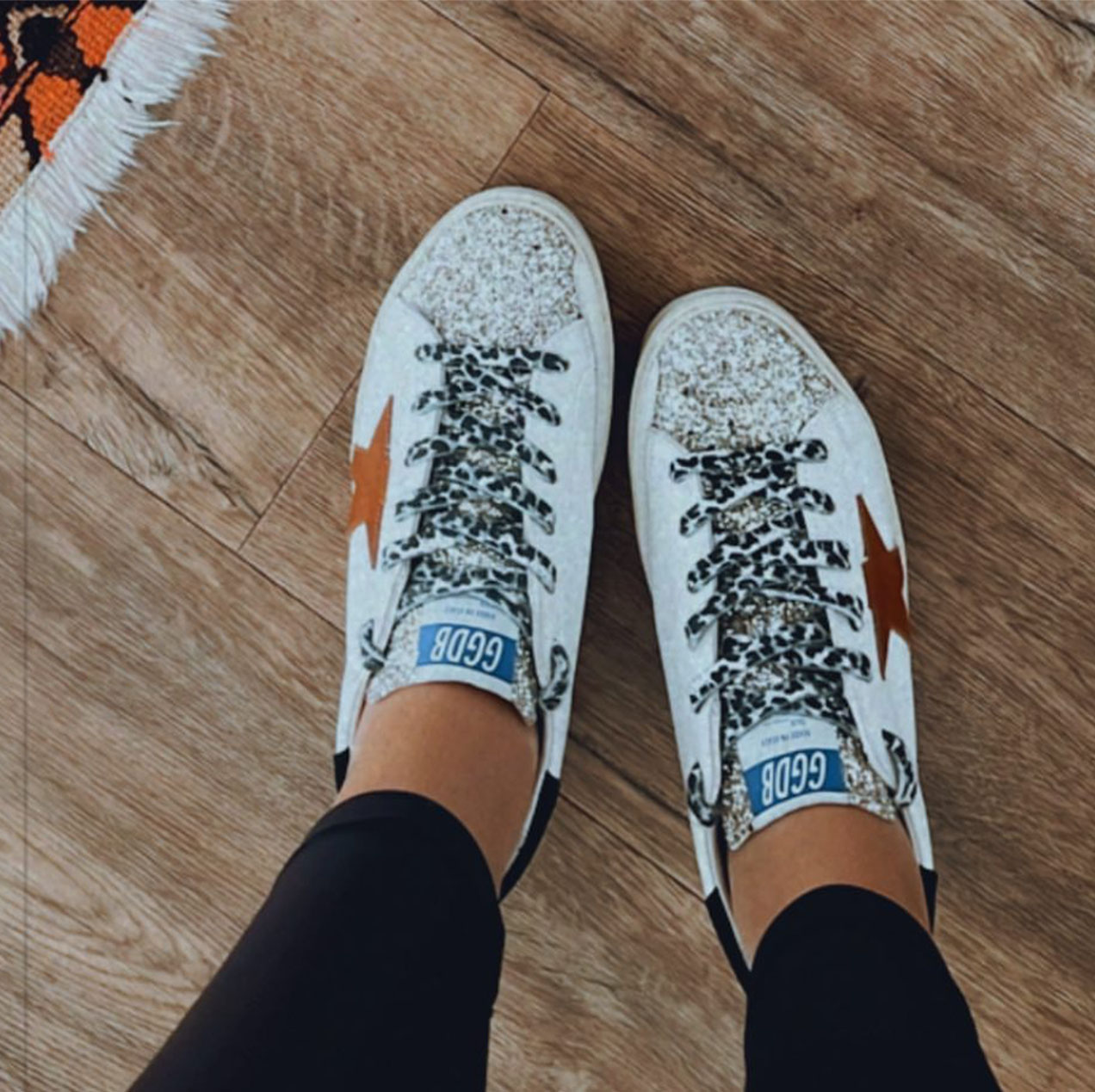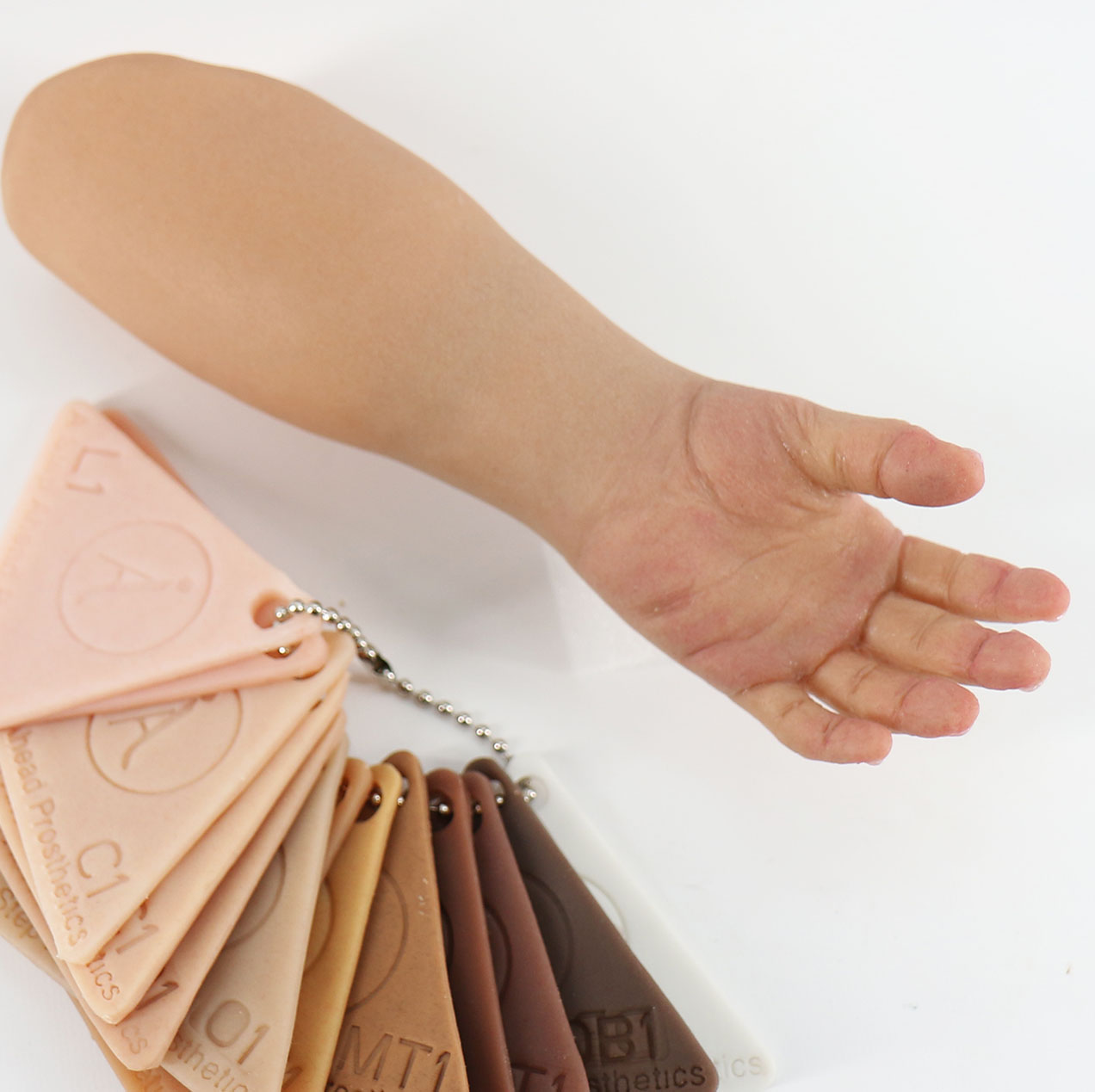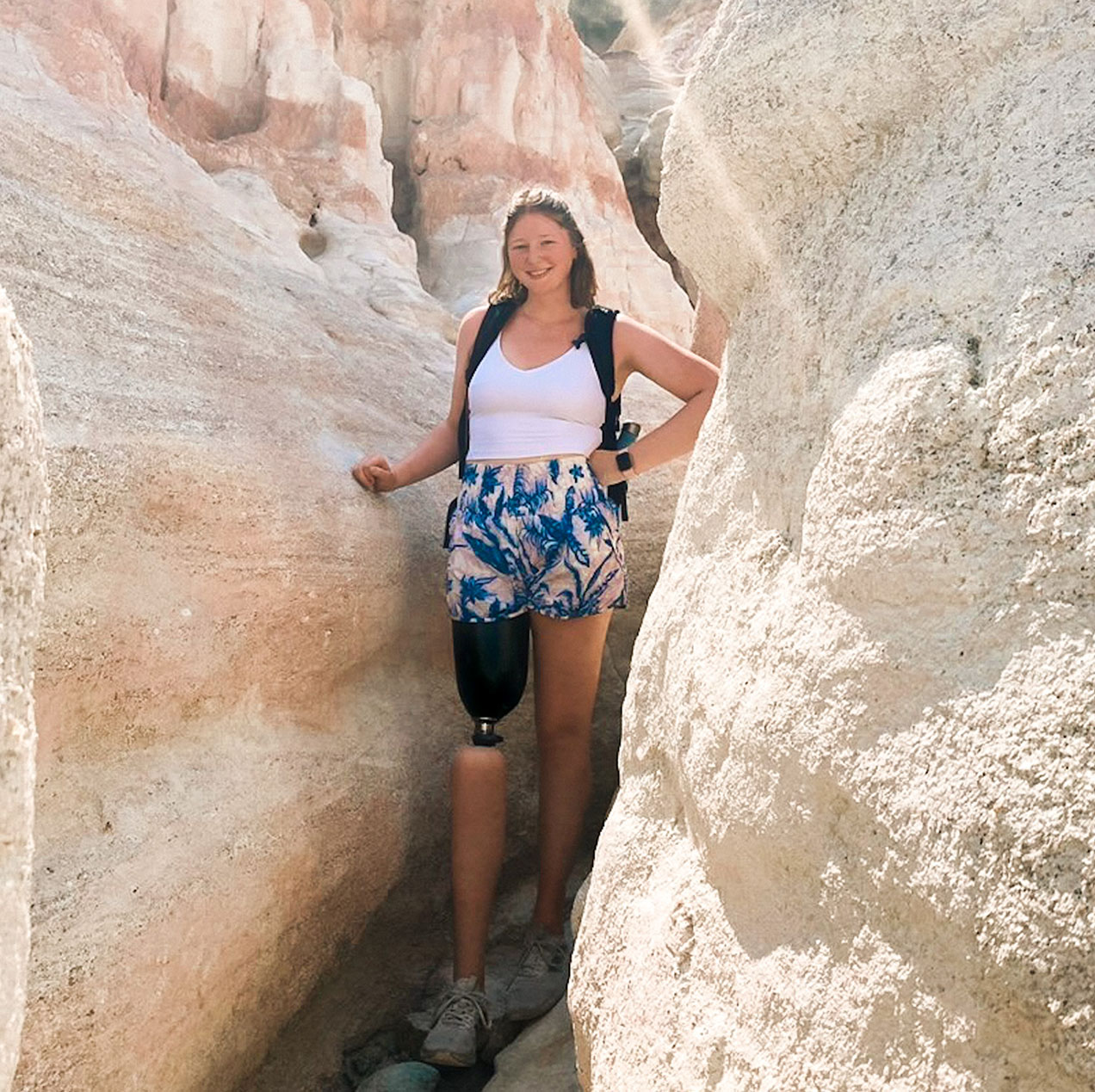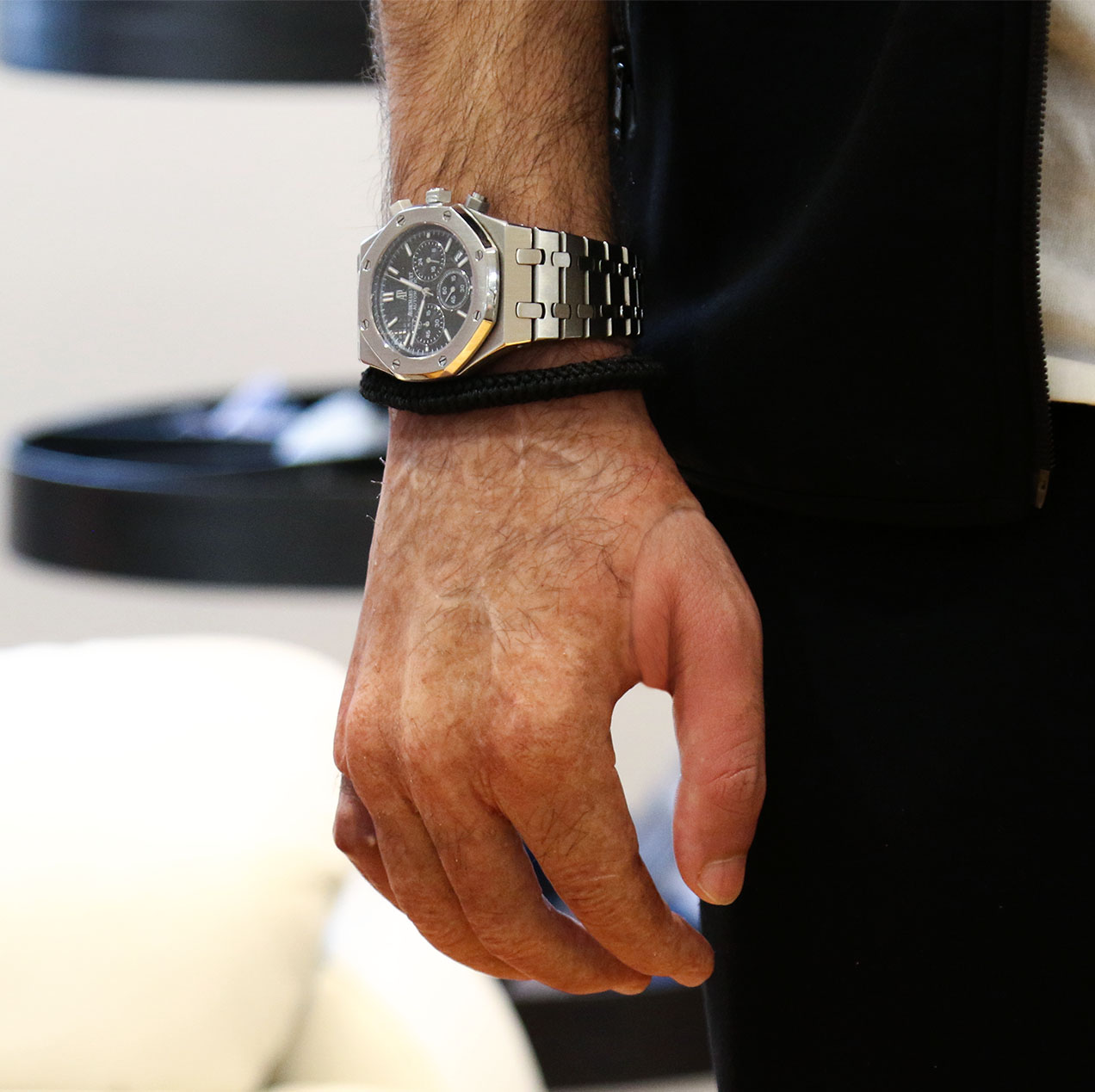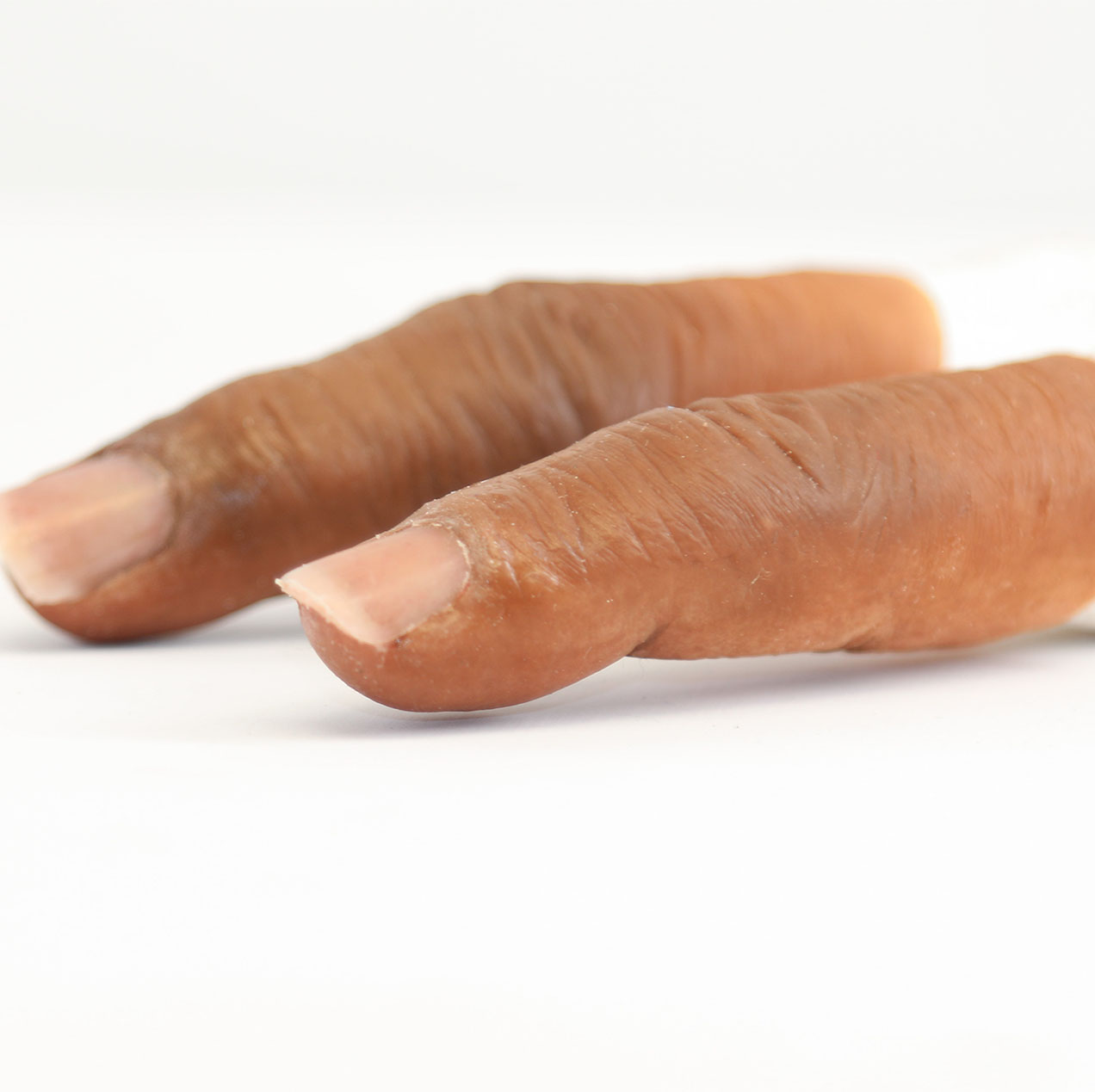 My skin tone changes during the year. How can I choose a single color?
Dan Klepner
2020-02-21T09:31:34-05:00
Your natural varies between seasons. Since your skin color changes and the silicone skin does not, we recommend you go with your natural skin tone at its darkest. Don't forget, summer is also the time when you'll most likely be be showing off your skin!
You can order our swatch kit to ensure the best match. Swatch kits are only relevant to those ordering our Ready-to-Wear line – since the custom "ProSystem" skins are created with the patient at our New York facility.
Sign up to receive special offers and latest news!